Nut cake without weighing / Ořechová buchta bez vážení
Zase je víkend a zase není doma do čeho zakousnout. Řešení je jednoduché: máme ořechy, tak bude ořechová buchta. Jednoduchá a bez vážení.
Místo vážení budeme měřit objem, takže si jako první věc nachystáme odměrku.
A do větší nádoby naměříme:
600 ml mouky
1 prdopeč
400 ml cukru
400 ml mletých ořechů
100 ml oleje
100 ml jogurtu
500 ml mléka
It's weekend again and there's nothing to bite into again. The solution is simple: we have nuts, so there will be a nut bun. Simple and without weighing.
Instead of weighing, we will measure the volume, so we will prepare the measuring cup as the first thing.
And measure into a larger container:
600 ml of flour
1 baking powder
400 ml of sugar
400 ml ground nuts
100 ml of oil
100 ml of yogurt
500 ml of milk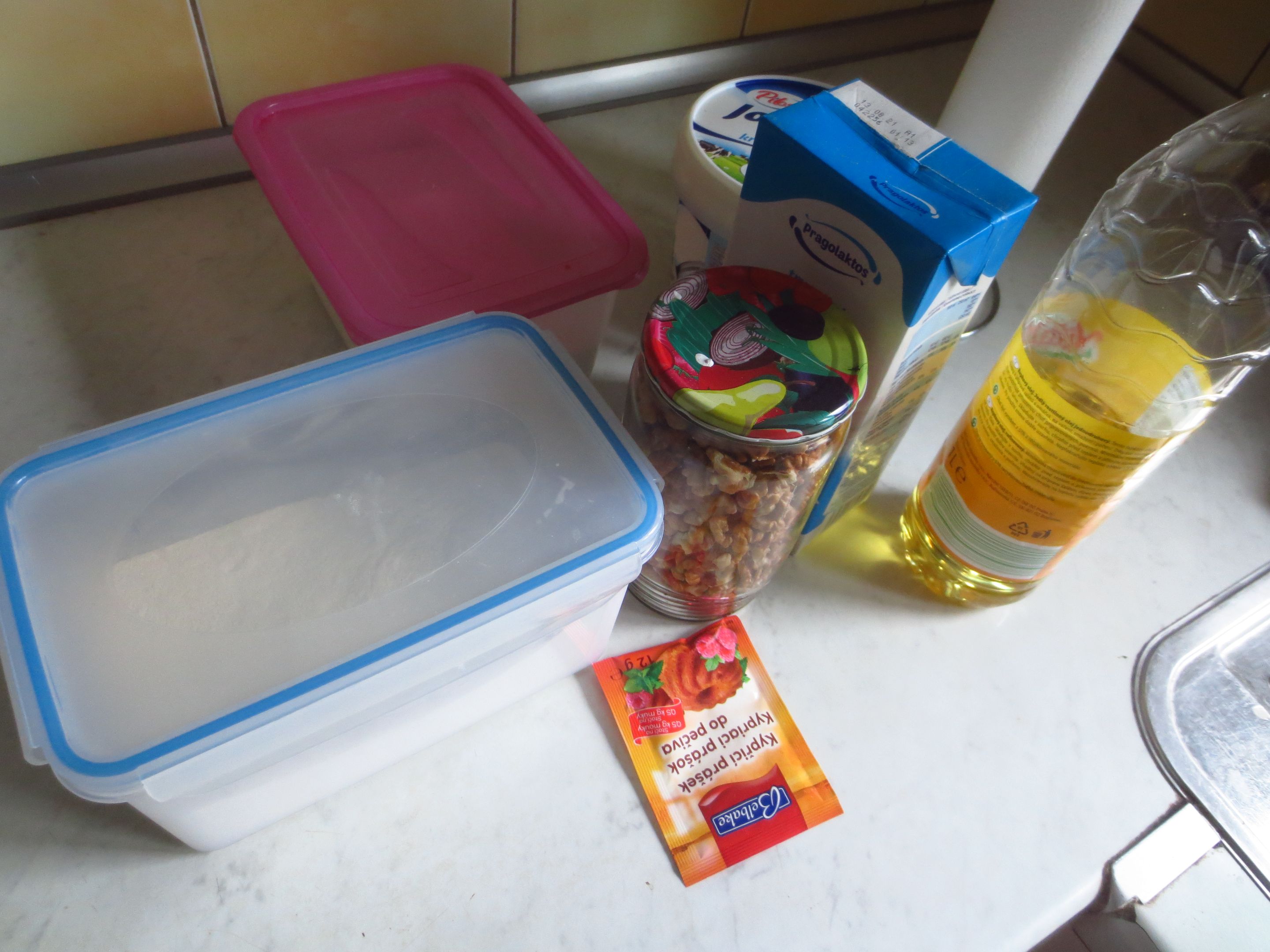 Všechno to rozmícháme, nalejeme na plech a pečeme cca 25 minut (180°C nebo 360°F)
Výsledek vylepšíme čokoládovou polevou.
Dobré pošmáknutí přeji.
Mix it all, pour it on a baking tray and bake for about 25 minutes (180°C or 360°F)
We will improve the result with chocolate topping.
Enjoy your meal. I wish you well.